January 18. Duncan, OK.
I only met Rachelle and Aaron once before walking up their front steps on a chilly January Monday, but over the next few hours I would fall in love with THEIR love--it was a blessing and an honor to be there to document the birth of their first baby, Capri Lily. As always, watching the way a woman becomes a mother, the way the power of a birthing woman opens her energetically, physically, the intensity of the love and shock of those first moments, I am changed. I hope you are as moved and inspired by these photos as I was, in the moments that I took them.
As I made the long drive to Duncan, watching the Oklahoma farm land rolling by, I wondered if the sun would bless this family as they worked to meet their first child. I never know what I'll be walking into when I enter a birth space, never know who I'll meet as birth has this funny and wonderful way of bringing out the true selves of all involved. I won't have to say much about the confidence of this mother, the love between these parents. The photos speak for themselves.
Labor is intense, but not without joy.
One of the most magical things about this birth was how naturally Mama moved through labor, resting and pushing. Reaching out for support from her team at times, but mostly just listening to her body. The birth wasn't rushed, which allowed for some incredible captures as Dad reached to catch his baby girl.
Moment of Birth 3:41pm
I adore when families don't know the gender of their baby. As Dad pulled this sweet one from the water, he was the first to break the news to the long awaited question, confirming Mother's intuition--a Daughter this day.
Boy or Girl?
The First Hours.
I'm no writer, I tell my stories with pictures. The following are my favorite post-birth images from this day. It is my deepest belief that women should be free, and encouraged, to birth where, how, and with whomever they wish. This couple claimed their power to have the experience they wanted, with education, planning and confidence. As a result of their choices and preparation and a little bit of fate and luck, they were able to have the most relaxed and beautiful post birth experience. Truly they modeled how to honor every part of the experience, nothing was rushed, everything was delighted in. I took most of these photos through tears in my eyes. I hope they inspire you to take your birthing day a little slower, a little lighter, and welcome the intensity and the newness with open hearts.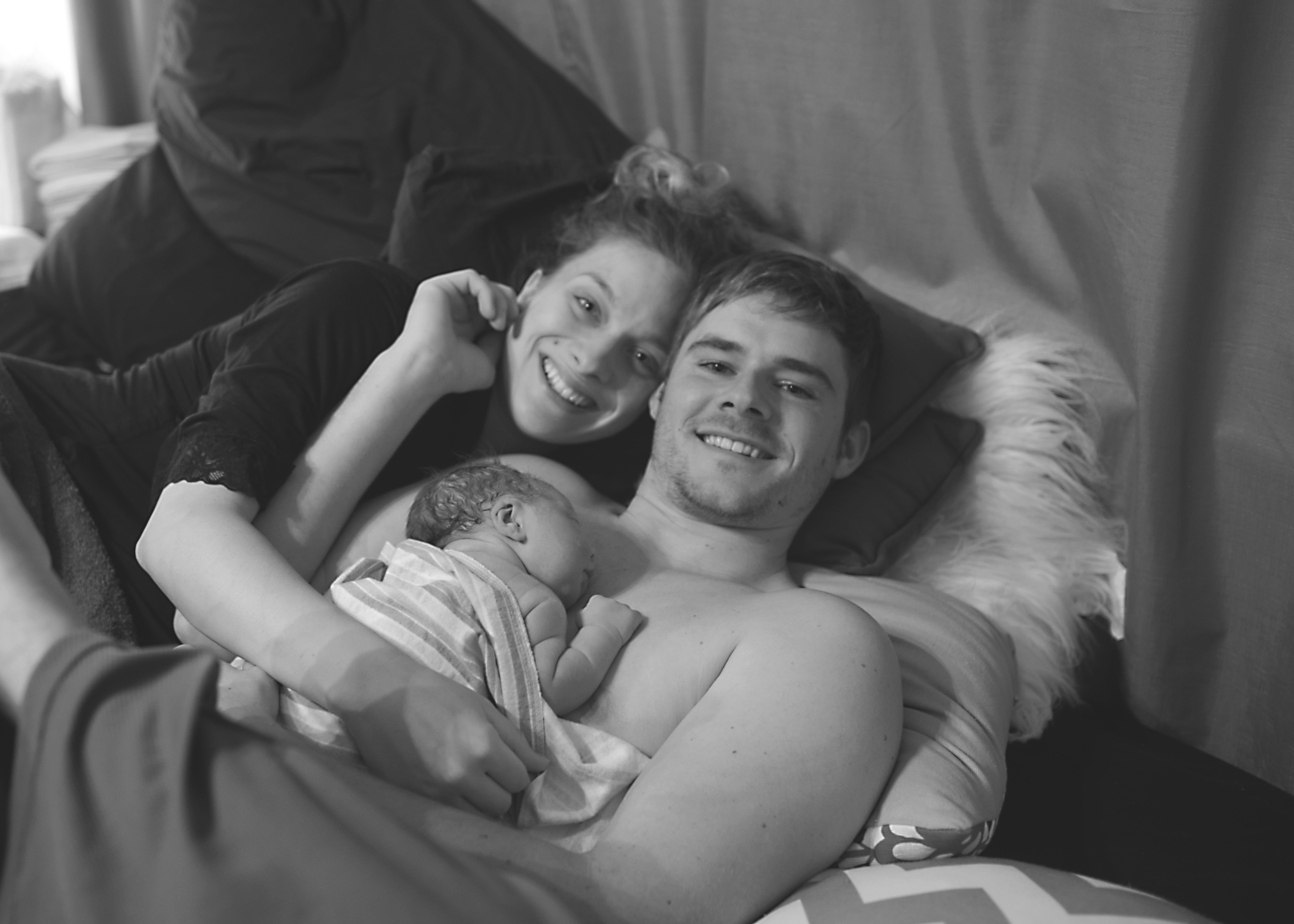 Life in Color
I generally tell birth stories in black and white because often we are dealing with some seriously crappy light and sometimes a lot of body fluids, lets face it. But every so often the stars align and we are gifted with a birth in the beautiful light of day. I hope you enjoy some of these full color photos from the birth of Capri.
Please remember. These beautiful photos are shared with the gracious permission of this family. They are real people. Please honor their experience, and my work by not saving/cropping/using these photos without written permission. It is my hope that their story inspires you, please feel free to share the link to this blog on facebook, but do not reshare individual photos without permission. Thank you so much for your support!
What do you think of this story?
I want your feedback! I am still learning and growing, so please share your thoughts with me! I welcome your comments and questions either on the blog or by email.